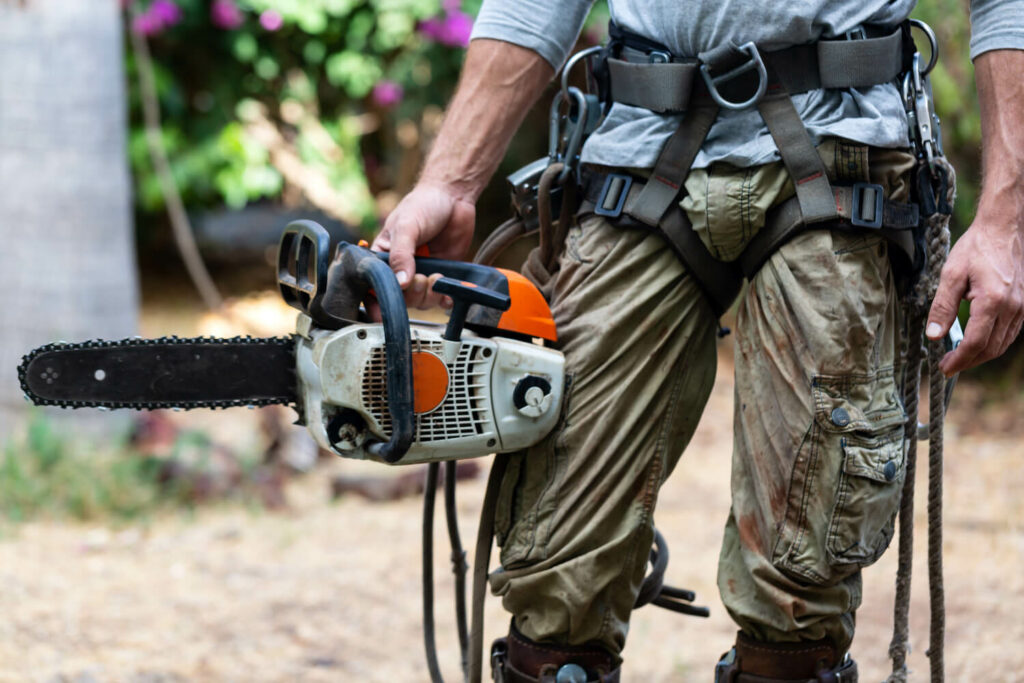 If you're looking to hire a tree removal service, it's understandable to want to find the best tree service contractor for the job. Cutting down a tree is a major job and it's important to make sure the contractors you choose have the relevant expertise and experience. In this guide, we'll share some useful questions to ask before choosing a tree removal company.
5 questions to ask your tree service contractor
1. Do you have the relevant licenses and insurance coverage?
It's crucial to ensure that the tree service contractor you hire has the relevant licenses and insurance cover required to remove trees safely and legally. Some companies may indicate that they have the right documentation, but this might not always be the case, which is why it's beneficial to ask to see proof of liability and worker's compensation insurance, and a copy of the tree removal license.
2. How much will the service cost and what is included?
If you are having a tree trimmed or removed, ask for a written quote with a full price breakdown before you decide which contractor to hire. It's important that you understand how much the service will cost and what is included. Some tree removal services, for example, may not cover the cost of removing all of the debris in the fee. Check the details carefully and look for quotes that offer good value for money rather than the lowest price.
3. How long will the process take?
If you hire a company to take a tree down for you, it's natural to want to know how long it will take and when the contractor can complete the job. A reputable contractor will give you an idea of the time frame once they have assessed the job thoroughly.
4. When will I pay the company for the service?
Before you decide which company to hire or quote to accept, ask about your payment options. Will you be expected to pay in advance or will you pay once the job is finished? Always choose companies that offer payment on completion of the job. This will enable you to make sure that you're getting the service you paid for and that you're happy with the outcome before you spend money.
5. Can you tell me about your company and provide references and testimonials?
It's beneficial to learn about tree removal companies and service contractors before you decide which firm to hire. Ask contractors to tell you about the company, prove credentials, and share reviews, references, and testimonials. This will help to provide peace of mind and increase the chances of hiring a professional, reputable and trustworthy company.
Tree Removal Company Summary
If you're looking to hire a tree removal service, it's important to find a professional, experienced contractor who has the relevant skills and expertise as well as the required licenses and insurance policies. Use these essential questions to help you find the best tree removal service in your area.