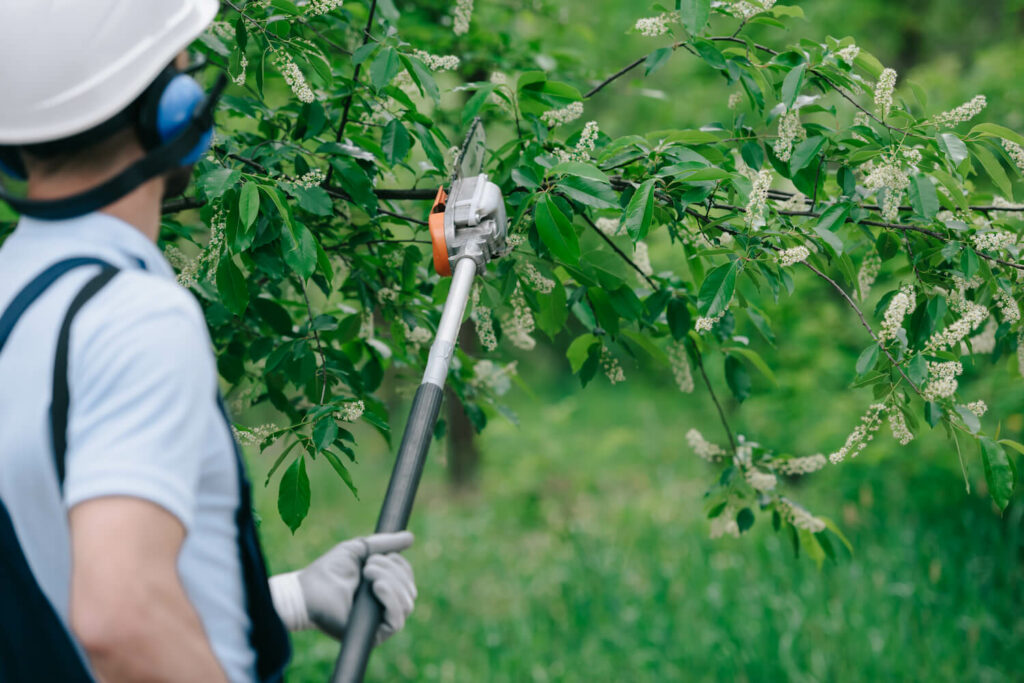 Trees are beautiful, and peaceful to look at, and they can also increase the value of your property. However, without proper maintenance, trees can become a big problem. Overgrown or unwell trees can become a danger to you and your property.
It's essential to regularly maintain your trees but this isn't always easy to do on your own. In many cases, it will take a professional to trim your tree properly.
Here's why it's always better to hire a professional.
Professional Equipment
Trying to maintain a tree without professional equipment is nearly impossible. It would take a lot of blood, sweat, and tears to do half the job a professional can do. It would also take up a lot of your time.
With industry specific equipment, a professional tree trimmer can maintain your tree quickly and safely. This ensures you're never at risk of falling branches or tons of debris cluttering your property.
Professional Quick Clean Up
With trees, inevitably comes debris, and that can make your property look unsightly. Hiring a professional tree trimmer means you'll get the clean up service that comes with it. Whether it's just a quick trim to tidy your tree or complete tree removal, there'll never be any mess left behind.
Trying to trim a tree yourself will mean you're also left with a mess to clean afterward. It's often much easier to hire someone while you make the most of your spare time.
Reduction in Accidents
Tree trimmers are trained professionals and they understand how to navigate trees safely. Hiring a professional to trim your tree can significantly reduce the likelihood of accidents occurring. A professional tree service company will have strict safety protocols in place that all workers must follow while trimming trees.
Save Money Hiring Tree Service
In the long term, hiring an affordable tree trimming service will save you money. Without properly maintaining your tree, it could eventually cause damage that you'll be responsible for paying for. Trees with structural damage or weakness are likely to fall at some point and cause damage to anything in their path.
If your property is near your tree, the damage could be dramatic. Maintaining your tree will cost a lot less than fixing your property.
Constant Evaluation
When you hire a tree specialist, your tree will be under constant observation. Your specialist may be able to spot signs of pests or fungus before they become a big problem. Pests can kill your tree so it's better to treat potential problems before they damage your tree.
If your trees are unhealthy, a professional can advise you on how to return them to health or if your tree needs to be removed.
Hire a Professional
At Rooted Tree Service, we can offer professional tree trimming for your commercial or domestic property trees. We use innovative equipment to safely trim and maintain your trees. We have a wealth of knowledge and experience in tree services and aim to deliver flawless service to our clients.
If you have trees that need trimming or evaluation, don't hesitate to contact us for service.